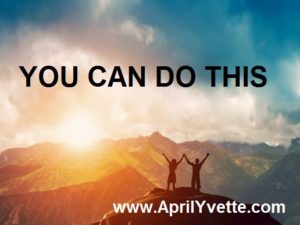 There is one thing that keeps getting in your way of achieving your goals and LIVING your dream, fulfilling your calling and building that business. And you are gonna have to face the biggest battle of your life in order to OVERCOME this thing that stands in the way of your destiny.
That one thing in your way is YOU! It's your mindset.
It's your unconscious limiting beliefs and fears that are driving your actions. And those actions are creating your results.
The battle is not outside of you. The battle is within your mind. It's not another person. It's not your circumstances. It's not a lack of money.
How bad do you want it?
What are you willing to do (dramatically different than you've done before) to finally BREAK FREE from EVERY obstacle standing in the way of your destiny?
What beliefs, thoughts, and actions are keeping you from fulfilling your highest potential and living the extraordinary life you deserve?
Right now is the moment to CLAIM the prosperous life that you deserve!
And here's what you must do to create it.
Your first step is to CHOOSE to take your power back and then take 100% responsibility for your life. You have to stop blaming, avoiding, and wake up from the fog of denial and DECLARE that you WILL create the life and business you deserve! And then take action to create it! Day after day!
You may be wondering why I write and speak about this with such conviction and passion? It's because I'm talking about my life. I lived through this. I broke free!
Many years ago, I was earning just $9 per hour and struggling to keep the lights on in my mobile home as a single mom with two little kids. There were times when I didn't have money for Christmas presents for my kids. There were times when I didn't have enough money for groceries.
Then I changed all that and earned a six figure income selling real estate and I was on top of the world!
In 2008, I left my corporate marketing job in real estate to launch my own business and sell my innovative product called THINgloss- a lip gloss made with ingredients to curb appetite.
In 2010, I landed a licensing deal for my product! I thought my ship had come in and I would soon have a million dollar business. I shared the big announcement in a Youtube video that I made my million dollar goal!
However, 5 months after signing the contact that huge licensing deal fell through in my business and I was devastated. One moment my dream was in my hand and the next it was gone. Just like that.
I became deeply depressed and I lost my drive and ambition. I stopped taking massive action and that caused me to not reach my sales goals in my business and I couldn't pay my bills AGAIN! That led to having to sell my house in a short sale, selling all my stuff and moving in with my fiance Ilya (he's now my husband).
I was in a constant "feast or famine" cash flow problem in my business. Some months I had plenty of sales and money. And then my sales and income would dip again. It was a pattern that kept showing up in my life?
By 2012, I was totally sold out of my lip gloss inventory and I was at a crossroads. Do I raise funds from investors and build a full blown cosmetic company or do I do something different? I started doing some soul searching. I wondered what was my real purpose? I wanted to do what God uniquely designed me to do.
I was in a dark night of the soul for 6 years. I couldn't seem to shake off the depression and get my drive back. Normally, I'm optimistic and I bounce back from set backs quickly.
So I read a dozen books on healing, human psychology, and life purpose. I went to counseling,. I worked with life coaches and I went to a healer to heal myself.
Finally I got a breakthrough!
I realized that I went through an identity crisis. I had no idea this was happening at the time. You see most of my life I have tied my worth and value to external things like: success, reaching huge goals, awards and material possessions. I was trying to prove I was good enough. So when I didn't achieve my million dollar sales goal in my business and the licensing deal fell through, I felt worthless. This challenged my ego and my ego began to collapse. That's when I lost my drive and was deeply depressed. I had a breakdown and then a spiritual awakening.
That whole financial crisis was a catalyst. I shifted from being ego driven (which is fear) to being soul driven.
I recognized that financial struggle had been a pattern in my family for generations. And something inside me began to awaken and rise!
I DECLARED THAT I WILL BREAK THIS GENERATIONAL POVERTY MINDSET OFF MY FAMILY AND FUTURE GENERATIONS.
STARTING WITH ME!
The first thing I had to do was stop telling my victim story, stop making excuses, stop blaming, and stop being in denial. Next, I had to take my power back, live consciously and take 100% responsibility for my results. I became the hero (instead of a victim) in my own life and I rescued myself. It was a choice and a daily practice.
Next, I had to solve this money problem once and for all at the root cause… inside my mind. Then I had to discover my real purpose and take consistent action to create my own results. That's how I changed my life and finally create a steady flow of money and sales month after month.
The root cause of my cash flow problem in my business was:
Worthlessness (not feeling good enough) and Powerlessness (Victimhood).

I wasn't on my right path. I didn't know my real purpose or my level 10 passion

I didn't have a video sales funnel (a clear marketing strategy that works) or a distribution channel to reach my ideal clients authentically.

That's the answer for how to create a steady flow of sales and income and be highly paid doing work you are designed to do in the world and help people.
Is it time to break free from EVERY obstacle and live your destiny? Do you need to heal your core wounds? Is there a generational pattern that keeps happening in your life or in your family and it's negatively affecting you and your income? Maybe you've been called to BREAK this pattern too? Or maybe you aren't clear on your real purpose or niche so you're not confident with put yourself out there to grow your sales. Or maybe you don't have a clear marketing strategy and messaging that works and prospects respond too. I hear you. I struggled with all this too.
But I want you to know that you ARE a powerful creator. You absolutely CAN create the life, business, freedom and income you want! God wants you to prosper.
You CAN reach that goal.
You CAN heal yourself
You CAN break free from EVERY obstacle in the way of what you want
You CAN build that successful business
You CAN earn a full time income and do work you love
You CAN afford it!
It's time. You can do this! Don't waste any more time.
DECLARE IT RIGHT NOW AND TAKE ACTION TO CREATE WHAT YOU REALLY WANT TODAY!

I am reaching my hand out towards you. Take my hand. You don't have to do this alone. I'm here to support you, teach you the right strategies and cheer you on to victory!
———————————————————————————————————–
Connect Deeper. Did you like this blog post? If so, consider subscribing to my blog now. Go here: http://www.aprilyvette.com/  And share this with your friends. Join our tribe of positive, action-taking. purpose driven entrepreneurs and leaders who are here to make a difference, fulfill their calling and prosper in life and business.
————————————————————————————————————-
Much love,
April Yvette
Blogger, Motivational Speaker, Youtube Personality, Viral video creator, and Business Coach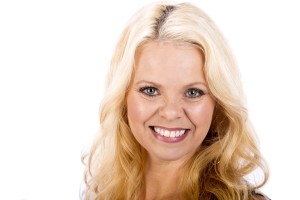 Seen on: Shark Tank, ABC, NBC, CNBC, FOX, FOX Business Network, Los Angeles Times, Indianapolis Star