Welcome! Thank you for listening to my interview on the Courage at the Crossroads Summit with Host Paola Postiglione.
Here is my free gift.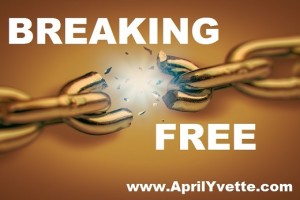 FREE GIFT: Complimentary 15 minute Breakthrough Strategy call with April Yvette.
CLICK HERE To book your complimentary strategy call with me on my calendar now.
If you are a spiritual, high achieving entrepreneur, coach, consultant, speaker, author, leader or blogger and you have a story, advice, a product or service that you know can truly change lives, I would love to talk to you.
If you are struggling with any of the following…Let's talk.
Knowing in your heart that you are meant to reach hundreds, thousands or even millions of your ideal clients because you have a story, product or service that can truly change lives, yet something is holding you back from allowing yourself to be seen and heard so you don't from put yourself out there.
You struggle with a feast or famine monthly cash flow problem. Some months you feel comfortable with sales. Then the next month sales will dip dramatically and you are scrambling to get more clients/customers and more sales. It's a stressful cycle.
You keep investing in training programs and coaching yet you still don't know HOW to put all the pieces together to sell more products and services consistently.
You don't have a clear effective marketing strategy. Your not really sure what to do.
Fluctuating confidence. You sense it may be hindering your ability to sell more products or services
Feeling confused about what your niche is and not knowing how to describe what you do so your ideal clients will respond to you and take action to work with you.
Spending a lot of time recreating programs/products instead of marketing
Undercharging for your product or service
Giving away too much of your time or content for free
Not knowing how to brand yourself so you can communicate what makes you truly different than all the others.
Not fully standing in your power as a leader and expert.
And secretly, this is causing you to have self doubt, stress and you feel like a fraud at times. You know you are intelligent because you've been very successful (you have the awards to prove it) but you wonder why you can't go to the next level. You're starting to wonder if you are good enough or smart enough to build a successful business AND do work you truly love. And for some, this is causing arguments or resentfulness with your spouse. He/She has said to you, "Why don't you just get a real job?". The last thing you want to do is go back to a soul draining JOB! So you are motivated to FIGURE THIS OUT. Plus, your heart feels like this work is your calling. You truly want to help people get real results.
All this happened to me too until I FINALLY figured it out. I would love to hop on the phone with you and learn more about your situation, add some value and see if I can help you.
Click here to schedule a complimentary call with me now.
What I do for work
I work with spiritual, high-achieving women and men entrepreneurs, speakers, coaches bloggers and leaders in their late 30's, 40's and 50's, who have a life-changing story, advice, product or service that can truly help people.
But they struggle with feeling confused about HOW to describe their work so their ideal clients will take action. They don't have a clear, effective marketing system to reach more of their ideal clients so they can sell more products and services consistently every month.
This is causing stress and a "feast or famine" monthly cash flow problem or they've hit a sales or income ceiling
and can't figure out how to grow to the next level.
And if they were being really honest, they are tired of pretending that they have it all together but inside they are feeling overwhelmed, anxious, confused, and losing confidence. They wonder "Am I good enough to figure this out?"
After working with many clients (and going through this myself), I discovered the root cause of this problem is two fold:
1. There are core wounds (worthlessness and powerlessness) that need to be transformed. And you need a process to release fear and limiting beliefs in order to grow to the next level.
2. They need a clear, effective marketing system (a sales video) and a distribution channel. And you need clear marketing messages that inspire your ideal clients to take action without being salesy or pushy. It's like having a conversation with a friend.
To solve this problem, I have processes to help my clients get crystal clear on their marketing messages, transform the core wounds that hold them back and together we create a sales video to use online so they can reach hundreds, thousands or even millions of their ideal clients so they can make a huge impact, sell more products and services and have a steady, abundant flow of income every month.
I look forward to talking with you soon!
Much love,
April Yvette
April Yvette International, LLC.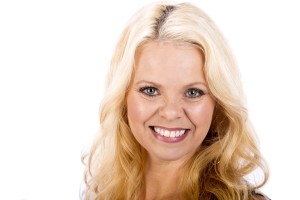 Seen on: Shark Tank, ABC, NBC, CNBC, FOX, FOX Business Network, Los Angeles  Times