April has one of the most creative business minds I know. I firmly believe April has just begun to scratch the surface of her future success and she will be a force in American business and leadership for years to come. I am very proud to say I know April and to offer this recommendation.
Kyle Gillette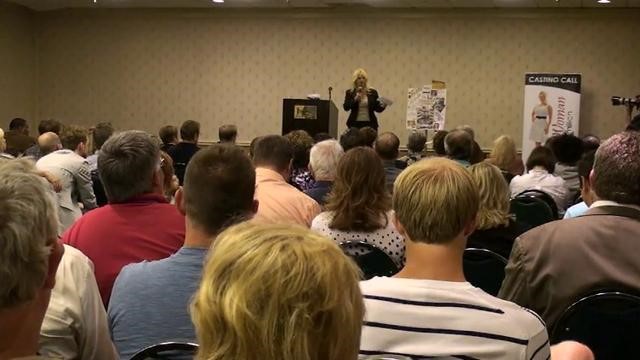 About April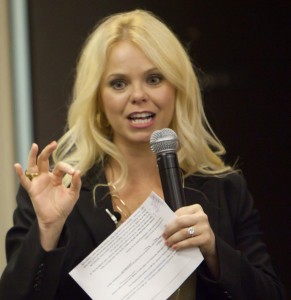 April Yvette is an Influence Expert, Innovator, Award-Winning Entrepreneur, a Leader in Personal Development, Inspiring Speaker and Trainer.
April's extraordinary story of starting from humble beginnings, launching a dream, winning, learning from failure, starting over, witnessing miracles and then finally reaching the top makes you feel like anything is possible. Her message of hope, faith, courage and innovation transforms how you think about temporary setbacks and inspires creative thinking. You won't want to miss April's uplifting and thought provoking message that will shift your entire audience into high gear.
The perfect audience for April's message are leaders, entrepreneurs, small business owners, sales teams and church congregations. Choose from a list of her most popular speaking topics or she can work with you to co-create something special for your group.
Keynote Speaker – 1 hours
Extended Keynote Speaker – 1 to 2 hours
Partial list of clients include:
Ball State University, Marion University, Anderson University, Mary Kay, Centex Homes, Century 21, F.C. Tucker, Barnes & Thornburg, LLP., Grant County Economic Growth Counsel, Indiana Commission for Women, Spark & Hustle National Women's Business Conference, National Project Management Institute, Rainmakers, Unique 3, and thousands of entrepreneurs and executives worldwide.
As Seen On:
FOX Business Network, FOX News, NBC Daytime, ABC "Shark Tank", Los Angeles Times, Indianapolis Star, Florida Today, Indianapolis Woman Magazine, Inside Indiana Business with Gerry Dick, and many others.
The energy, passion and enthusiasm you brought with you as a speaker was a refreshing wake-up call to many of our attendees. Losing Motivation is a pitfall that every employee can face, but the remedying techniques you offered our group will not be forgotten. It was apparent that you pushed many of our attendees out of their comfort zones… but ultimately into a much healthier place.
Doug McColgin
April was well prepared for her audience who enjoyed her manner of engagement and interaction. Her presentation was content-rich and she provided simple straight forward ideas and suggestions as to what has worked and not worked in her journey to becoming a successful entrepreneur.
Deb Hallberg
April Morris was the Connect keynote speaker. The October event not only set a record for attendance but follow up surveys found unmatched satisfaction levels across on all participants. April's style and message clearly captivated the audience which was made very clear that evening by the amount and level of audience participation. The Growth Council has had very few speakers that resonated so well with the audience.
Tim Eckerle
We were honored to have April participate in the (Entrepreneurial) camp and I would highly recommend her as a speaker, a motivator, and a role model.
Dr. Emmett Dulaney
Your enthusiastic message was an inspiration to those attending. We reviewed your key points in the follow-up discussion in class on Wednesday. I was impressed with the students as they recalled your vision of dedication and sense of purpose in an entrepreneurial venture. You clearly made a visible impression with the young men and women in our class. It is my hope that we will stay in touch and maintain a relationship between you and the students at Marion University.
Robert D. Schuttler