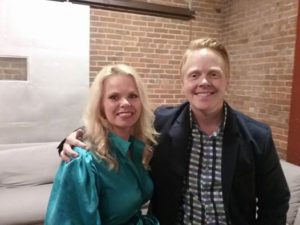 (photo: April Yvette and Jeff Goins)
Meeting Jeff Goins and 3 steps to doing work you love and earning a full time income
I met Jeff Goins in person this weekend at Tribe Conference (a conference for writers) in Franklin, Tennessee. I've been following his blog for a couple of years. Jeff Goins is an American author, blogger, speaker and the founder of Tribe Conference. He is the best-selling author of five books including "The Art of Work" and "Real Artists Don't Starve". If you are a writer I highly recommend that you attend the next Tribe Conference. It's worth the investment.
Jeff's message was instrumental in helping me finally own the fact that I am a writer. That's when I decided to expand my writing, speaking and coaching business. Now, I wake up everyday and I get to do work I love (help people reach their dream) and I live a life of total freedom, love, peace, happiness, joy and passion.
You absolutely CAN start a business, build a platform, do work you love, earn a full time income every month for your family and have total freedom to do what you want, when you want to do it. It's possible! Jeff did it and I'm doing it too.
You may be thinking, "HOW do I do this?"
Here are three foundational steps for doing work you love and earn a full time income.
Step 1: "Build A Bridge", says Jeff Goins
Jeff Goins believes in building a bridge from your day job into being a full time business owner. I agree.
Jeff Goins was employed at a not-for-profit organization while he was building his writing career on the side. He had a wife and family to take care of at the time too. So instead of quitting his job (and taking a huge risk), he decided to build a bridge. He would get up earlier in the morning to write and grow his online business until one day his income with the online business surpassed his salary at his job. That's when he quit his job to run his business full time. He said this made the financial transition smoother for his family.
In March of 2008, I launched my business called Express Effects to sell my product called THINgloss and I quit my corporate job at the SAME TIME. I quit my job because I was afraid I didn't have enough time to do it all.. But that wasn't true. I could have made time to make sales calls in the morning before work, on my lunch break, on my afternoon work breaks, after work and on my days off. In hindsight, I think I would have been less stressed if I had stayed at my job a little longer while I was building sales for my lip gloss business on the side.
The truth is that it usually takes two years before a business is profitable. It takes consistent, effective, daily marketing and sales activities over time to build a platform and turn a profit. Yes, there are success stories of entrepreneurs who took a huge risk, quit their corporate job right away and built a six or seven figure business in 16 months. So it is possible. But it's not the norm. Decide what works best for you and put in the work. You may be able to quit your day job faster than you thought!
Step 2: Find Your Right Path To Your Destiny

At the conference, Jeff showed us photos of his previous seven blogs that never took off. Yep! You heard me right. He started seven blogs that failed before he finally started his current blog goinswriter.com and succeeded. Now he has 100,000 subscribers and a seven figure business.
What I love about Jeff's story is he started writing and he figured it out along the way. He didn't wait until his writing was perfect. He didn't wait until he figured out his niche. He didn't throw in the towel and quit writing after he had seven blogs that failed. Instead, he kept writing and became even more determined to figure it out. He kept following his passion.
When you do work you truly love and you put in the work day after day, you'll eventually reach your dream. All you have to do is pay attention to the clue's that show up on your journey. If you try something that isn't working you can always pivot and try something new that WILL work. This is how it works for every entrepreneur regardless of what you are selling.
Success comes to those who stay on their right path until they reach their destiny.
Step 3: Find a Mentor
After several painful years of trying to figure out how to launch a successful blog and failing, Jeff Goins decided to hire Michael Hyatt to mentor him. (I've hired several mentors and paid for lots of programs too) Jeff applied what he learned from his mentor and it worked! That's when his business income surpassed the income from his job. He went on to build a million dollar business as a writer.
Here are some ways you can learn from mentors right now: read their books/ebooks, read blogs, watch Youtube training videos, buy ecourses online, hiring mentors for coaching calls or group training calls, attending workshop and live events,  or join a mastermind group.
In closing, if you want to earn a full time income doing work you love, I challenge you to do work you truly love and get STARTED! You will figure it out along the way. You can always pivot when you need to pivot. Find a mentor if you need help. Make a difference. And don't quit until you are living the life you've always imagined. That's how it works for every entrepreneur.
——————————————————————————————————————–
CONNECT DEEPER
If this blog post was helpful for you, subscribe to my personal blog here. You'll get a free copy of my ebook "This is Success". It will change your life.
I write about motivation, personal power, purpose, entrepreneurship, viral marketing strategies, success, reinvention, spirituality, law of attraction, grit, perseverance, turning adversity into triumph and life.
——————————————————————————————————————–
Much love,
April Yvette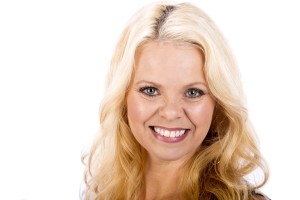 Blogger, Youtube Personality, Motivational Speaker, Viral Marketing Strategist, Spiritual Life Coach.
Seen on: Shark Tank, ABC, NBC, CNBC, FOX, FOX Business Network, Los Angles Times